Price

RM119.90

Reward Points
120
Points Needed

11990

Availability
12
Shipping Fee
Quantity
Description
Highlight
Lab tested proven eliminate Coxsackievirus
Neutralises, disinfects with protection from germs, bacteria, odours and molds
Safe for children contains no bleaching agents or aggressive solvents
Last up to 30 Days
Japanese technology
Can spray up to 500 times
Armor8+
is specially formulated to kill germs and viruses fast while maintaining it effects through out 30 days. This formula was inspired to help to fight or prevent infectious diseases. It is good for applying small items and small areas to protect our young ones.
Armor8+ is tested and verified by several renowned testing labs with the killing rates of as much as 99.9999% for bacteria and 99.98% for virusses in a short period of time.
LAST UP TO 30 DAYS
Neutralizes, disinfects and protects from germs, bacteria, odours and molds.
INGREDIENTS
Contains Smartcoat: Titanium Dioxide, Isopropyl & Distilled Water.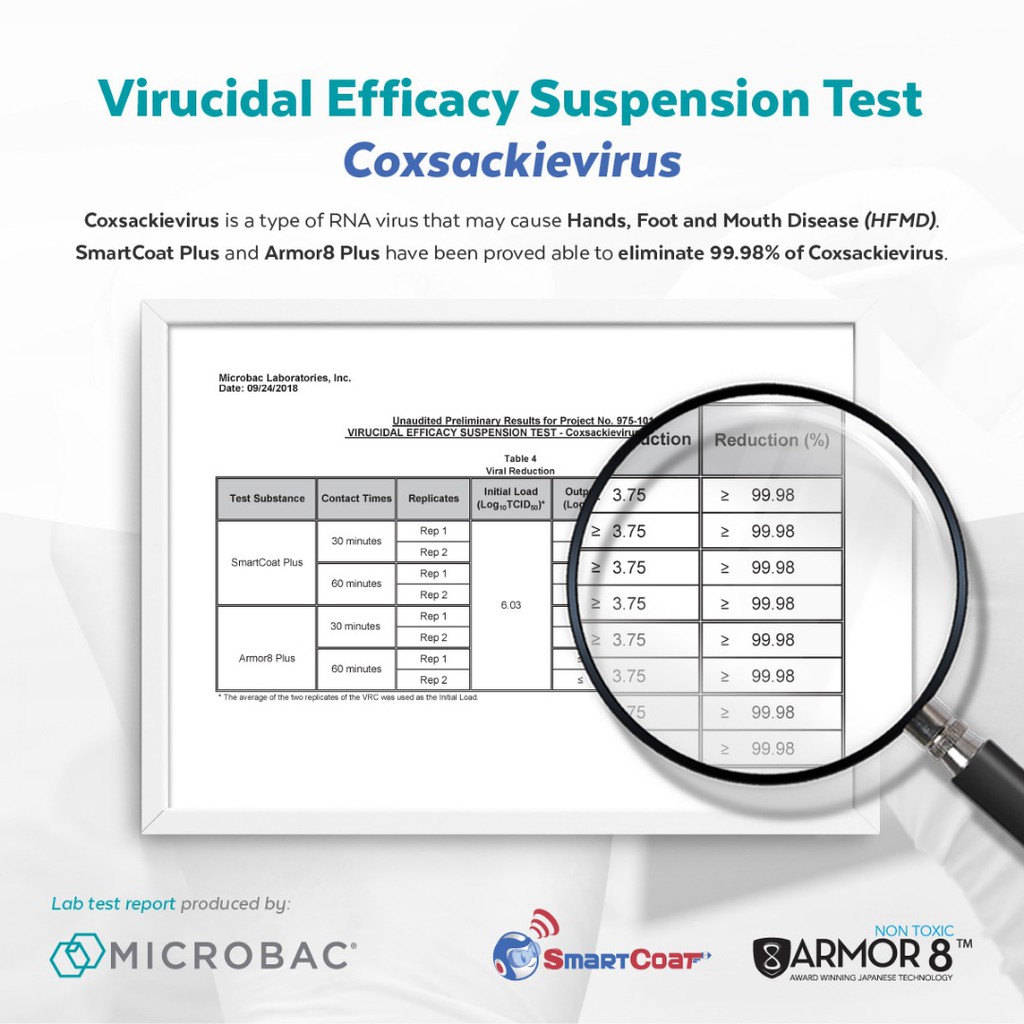 What's in the box
1 x Armor 8+ Kid's Spray 150ml